With a strong desire to deliver the most affordable custom home building experience, Tom Kelly has built a company whose name has become synonymous with style, comfort and beauty. KC STL has been building quality homes throughout St.Louis County and the St.Louis City metropolitan area since 1967.
We believe your home is the greatest investment you will ever make. Because of this strong belief, "almost perfect" is never good enough. We insist on working with only the best subcontractors and suppliers. This commitment helps us ensure we achieve the highest standards of craftsmanship in each and every home we build. Our meticulous attention to detail guarantees a product of quality and value that enhances your lifestyle.
We are committed to excellence and customer satisfaction; because if we don't take care of our customers, someone else will. All of this ensures that we create the perfect home for your family. We guide you through the design of your new home, the selection process and construction. We value our relationship with our clients, and we strive to meet any needs or expectations. KC STL is committed to building a home that is specifically designed for the family that will live in it.
We look forward to welcoming you to our "family of homes."
Carrying on the Family Tradition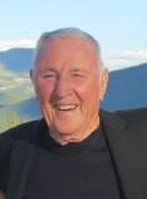 Meet the company founder, Tom Kelly, a premier home builders in St Louis since 1967.  With only $164 dollars to his name, Kelly moved his wife and two small children to St. Louis in 1962 to start his career selling real estate at Jason Kniffen Real Estate Company.  He sold his very first home the very next day to a gentleman who was simply on a service call to install the new telephone lines (at Kelly's new residence).  Quickly he fell in love with St. Louis and the growing opportunities the city held.
Four years later, Kelly secured his real estate broker's license and opened his own company.  He built his first home later that year and sold it to his son's grade school Principal at Ballwin Elementary.
Fifty years and 1,400 houses later, Kelly is still growing his dreams.