The Kelly Co.
Dear Tom,
We wanted to thank you for our delightful new home. Thank you for working with us on the design to make it exactly what we wanted. We appreciate the help of your project manager and the design team in resolving the day to day issues that inevitably come up in new construction.
Having lived here over 3 months, we are thrilled with the functionality of our new home, both for daily living and for entertaining.
Of course, as with all new construction, there were issues after the sale. We appreciate your prompt help in resolving those problems.
In short, we strongly recommend The Kelly Co. to our family and friends.
Sincerely,
Dr. and Mrs. Roger Waxelman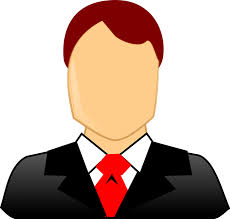 Dr. and Mrs. Roger Waxelman
Dear Kelly Family:
What's the definition of a home? According to dictionary.com , it's a house, apartment, or other shelter that is the usual residence of a person, family, or household. Kind of a boring definition if you ask me! To me, a home is your retreat from all of life's stressors, a place where you belong, where you go to and come from in an ever going circle. A place where you feel at ease, comfortable, and surrounded by those you love.
As a newly married couple, Steve and I wanted to create my definition of a home for our ``new`` family. We found it with you, The Kelly Company, at 1511 Breezeridge Drive in the Harwood Hills subdivision. Originally we looked at a neighboring house, but Steve just had to take a look at one that was in the process of being built just a few houses away. Then, to find out that it was being built by the builder who had previously built his house on Wood Avenue, well, there really was no reason to look anywhere else. The house was perfect for us and was at a point in which we could personalize it to our own style and tastes.
I can't say enough what a pleasure it was working with all of you! Erin, is at the top of my list. Thank you, Erin, for your continued patience with me. Every time I had a question, issue, or whatever, you always called back, emailed or texted right away. You would always do your best to make my requests happen, no matter how outrageous those may have been. You always kept me informed on what was happening, of where I needed to be, or what I needed to pick out next. And always with a smile on your face! Basically, you were (and continue to be) always on top of everything! Tell your Dad that I think you deserve a raise.
Liz's patience with me mirrored her sister, especially when trying to pick out lighting and my panic over granite. And Andrew, always working so hard, physically laboring, to help in the team effort!
And Tom, I can see why Steve was so eager to build with you again. You actually made this process FUN and again, thank you, for helping us create our home.
Steve and I feel as if a business relationship has turned into a friendship with you and your family. With everything, there were a few bumps in the road, but nothing that couldn't be worked out, and many instances with a lot of laughs! You truly care about what you do and take pride in what you produce. And because of that, you and your family have helped us create our place of comfort. The place we look forward to coming back to day-in and day-out. Our home.
Fondly,
Janie Smith
Des Peres, MO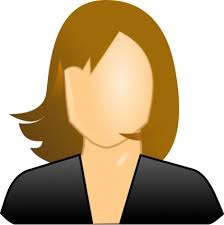 Janie Smith
February 17, 2014
In January I took a client by to see one of Tom Kelly's homes under construction in Creve Coeur. We expected to walk around the property alone and was very surprised, that after a brief call to Tom with a question, he was there to join us in a matter of minutes, explaining the layout and the describing what the finished home would look like and what he could do to make this home special for my buyer.
My buyer and I both found him to be very easy to talk with and very responsive to my buyer's questions about the home and any changes or alterations my buyer might want to make to the home.
After our first encounter, Tom has been personally involved in every aspect of the home purchase and plans for the completion of the home. He was at every meeting we requested and his response to our every request was made quickly and thoroughly.
I have worked with many builders over my ten years in real estate and I have to say this is the best experience by far. As a buyer's agent, I want my buyer to feel they are getting personal, professional attention and that is what we are getting with Tom and his family. Additionally I want my buyer to get a high quality, well-built, beautiful home and again that is what we are getting with Tom Kelly. His reputation speaks for itself. We are very happy he is our builder!
Sharon Fee, ABR, SFR, SRES
Broker Salesperson, Relocation Specialist Wm French Buyers Real Estate Services
Chesterfield, MO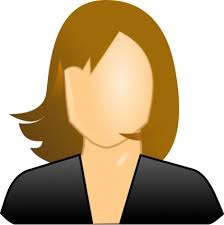 Sharon Fee, ABR, SFR, SRES